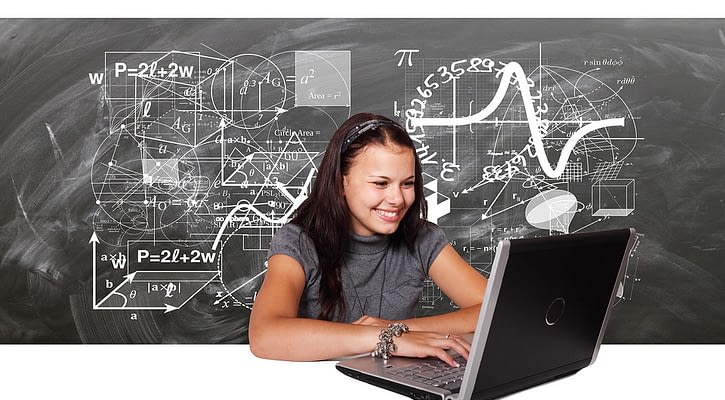 The development of technology has introduced a sudden advancement in learning because learning materials are available everywhere globally. The internet is a seemingly authoritative source that can be used for good when used for scholarly purposes. As we all know, technology comes with its fair share of drawbacks, but an understanding of how to use the internet safely is necessary for today's worlds. However, the benefits far outweigh the disadvantages. In case you are questioning how technology can improve education continue reading.
How technology improves education
Learners can learn on their own
Technologies like the internet provide
people with the chance to educate themselves from the convenience of their home. It allows one to study as much as they want about anything. For instance, if you are interested in a course or subject that your current institution doesn't cover you could take it upon yourself to get an education via online classes by signing up for a class free of charge or pay some fee. Through online forums among other websites, you can post queries and get instant responses. Apart from allowing you to learn on your own, technology also allows the students to chat with their instructors or other educational experts.
Advanced teaching methods
Another way in which technology improves education is advanced teaching options that allow more interaction between the learner and teacher. With the blending of tablet computers in recent years more interactive teaching and learning methods have been formulated. Interactive learning allows students to learn effectively unlike traditionally just fighting to concentrate and listen to the teacher.
Personalized learning
Customized learning is another improvement in the education sector that has arisen due to technology mainly via the use of the internet. The concept behind personalized learning is to support students to be more responsible for their learning. With personalized learning, even slow learners can learn quicker.
Saving time and money
The world's adaptability to technology in education has many benefits to the students because students who live far away from learning institutions don't have to waste time as well as money often traveling to attend classes. Technological advances have made learning a lot easier because students can learn or even sit for their exams without leaving the comfort of their home.
Flexibility
With online learning, you don't h
ave to worry about following a particular schedule because you have the chance to attend your classes when you wish. You have access to the internet around the clock.
Technology invented for educational use is advancing at an incredible rate, and it's clear that it has a significant impact. Proof of its positive influence is how education is heavily depending on the internet. It once again emphasizes the potential of technology and that it will be blended into all areas where it's of benefit sooner or later. The possibilities are endless.