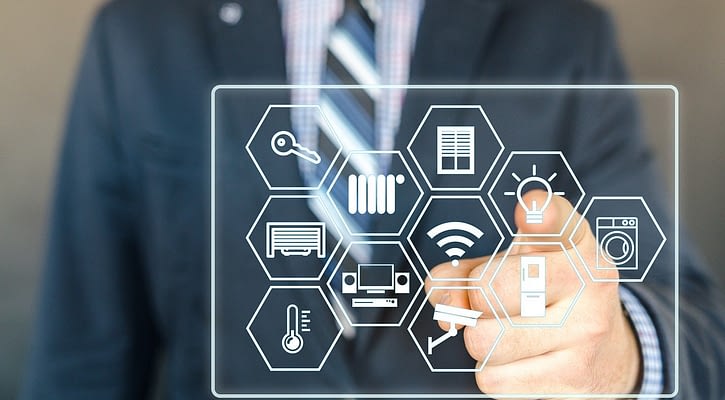 New gadgets always exist in the market to improve our lifestyle and make our daily lives more convenient. We have the latest smart devices and smartphones that help us make our lives more productive and efficient. Still, we should also consider having other intelligent home gadgets that we can add to our homes' comfort and convenience. Smart switches, robots, doorbell cameras, and thermostats are some of the new smart home features that are very common these days.
A vast range of devices and products in the market helped us improve our lifestyle and make daily life convenient for homeowners.  Here we discuss some of the innovative and handy innovative smart home gadgets and inventions that homeowners will need in their life to make it more productive and efficient.
Indoor Led Light
Living a tiring and busy city life can leave us exhausted, so having a minuscule garden at our homes can help homeowners grow plants at our homes. Indoor LED lights are smart gadgets that can give eight hours of adjustable light brightness to our plants to assist their growth. The water level connected to the device enables you to check the amount of water remaining at the reservoir. This little and smart garden can be placed on your kitchen top or table.
Digital Kitchen Food Scale
Digital kitchen food scales can help you find out the exact nutritional information of food items quickly, and you don't have to scan barcodes or search online to retrieve the information about the food items. If you are focusing on the macronutrients on the food that you are eating, this gadget is essential in living a healthier life. It helps you in tracking your calories, protein, fat, and carbohydrate intake in your meals.
Bluetooth Tracking Device
If you are tired of misplacing your things at your office and home, a Bluetooth tracker can help you monitor your things and track them by using your smartphone. The tracker can notify you of your misplaced belongings and inform you if your smartphone has located a missing item.
Wireless Video Doorbell
This smart doorbell camera makes our lives more convenient because you can monitor and answer your door from anywhere in the world with your smartphone's help. This Wi-Fi-enabled security camera will add an extra level of security to your home, and it is sure to provide you peace-of-mind.